Decadence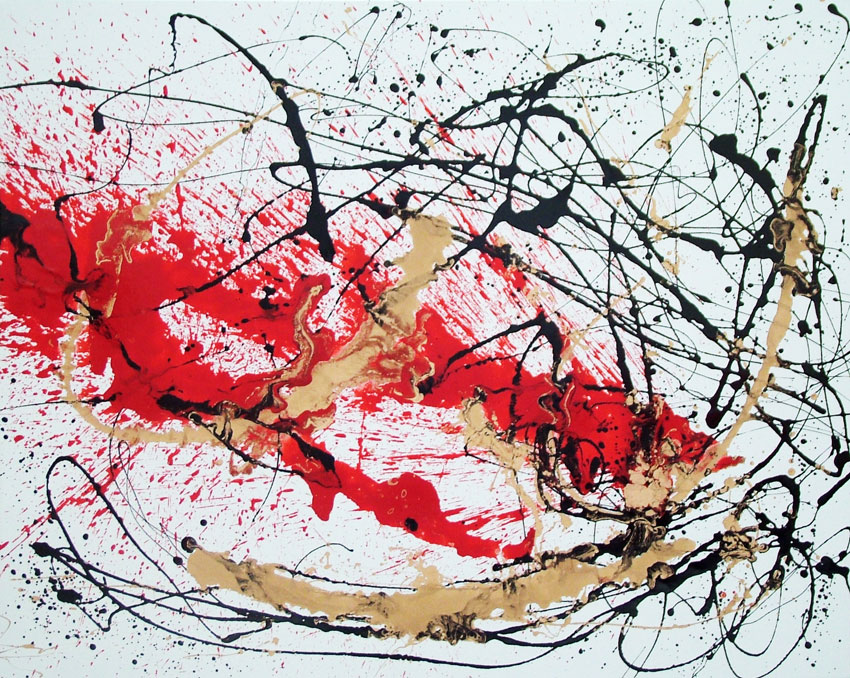 Now I know what you're thinking…did he fire six shots or only five? Well, rest assured nothing was harmed in the making of this painting. This is a departure for me in my normal style of painting – I regularly cover the complete surface area of the canvas. I needed to express the beauty of the drip and pour technique in a simplistic yet powerful way and I think I have achieved this with Decadence.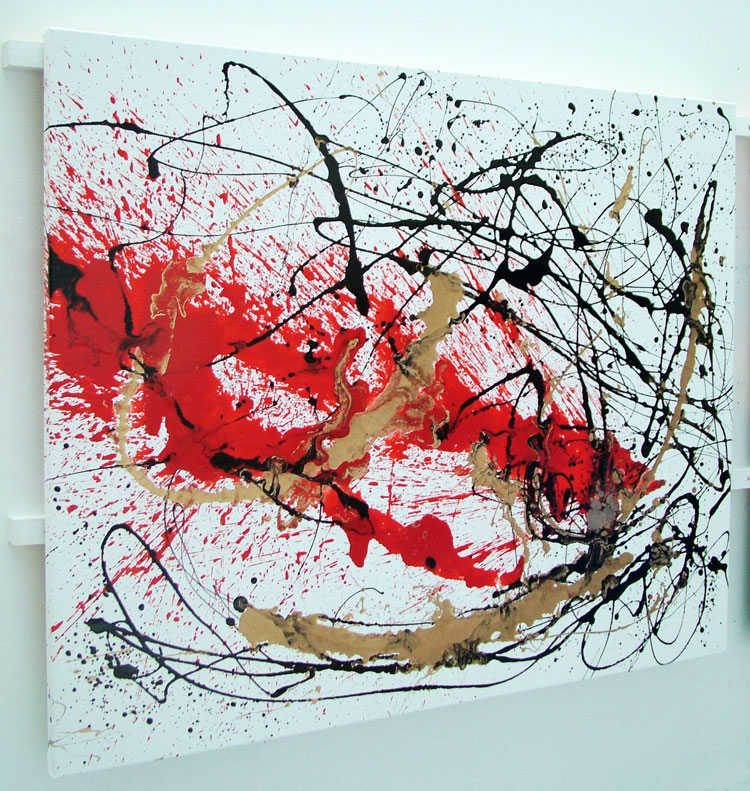 The red application adds a tremendous gravity to the painting which is offset by the subtlety of the gold leaf paint (yes real gold leaf) and the strong yet elegant black lines. Again I have put in some great detailing into certain areas – paying particular attention to the intersections where opposing colours meet. In a painting where colours are limited this is vital in order to add a sense of occasion.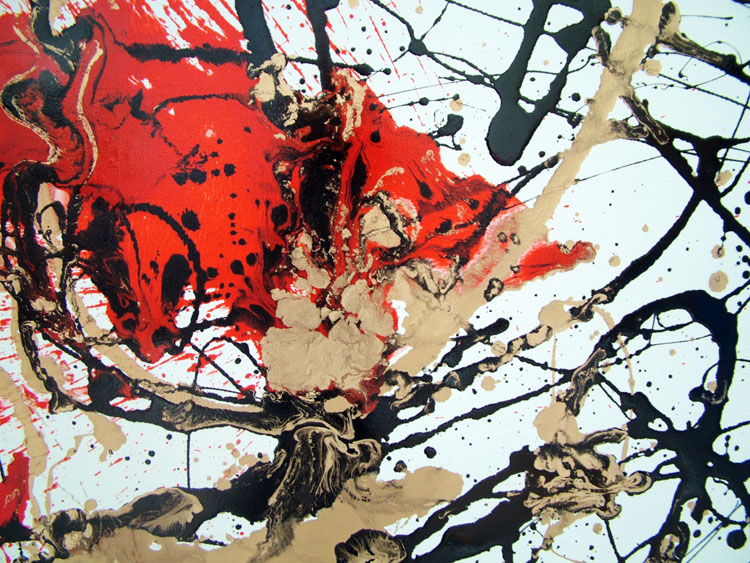 I added a bonding agent to the canvas before I applied the paint to seal and protect the unpainted surface – this helps protect and strengthen the enamel paints I used to construct the piece. However, I added some other ingredients to the mixture before I applied it in order to make the paint do what I wanted it to do and flow where I wanted it to flow. The result is bold, striking, challenging and unlike most things you will see hung in your local art gallery. Different is good – it demonstrates a desire to be individual, a need to forge your own path and express your uniqueness.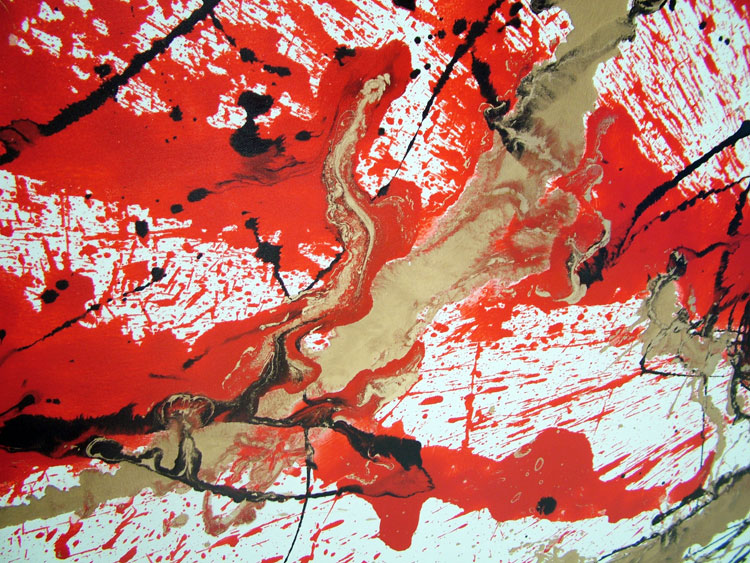 This particular piece measures 1524mm x 1220mm x 38mm. It was painted in just three shades of oil based enamel paint.  The canvas was painted on the floor then wrapped around a seasoned timber frame, so the painting wraps around the edges.
SOLD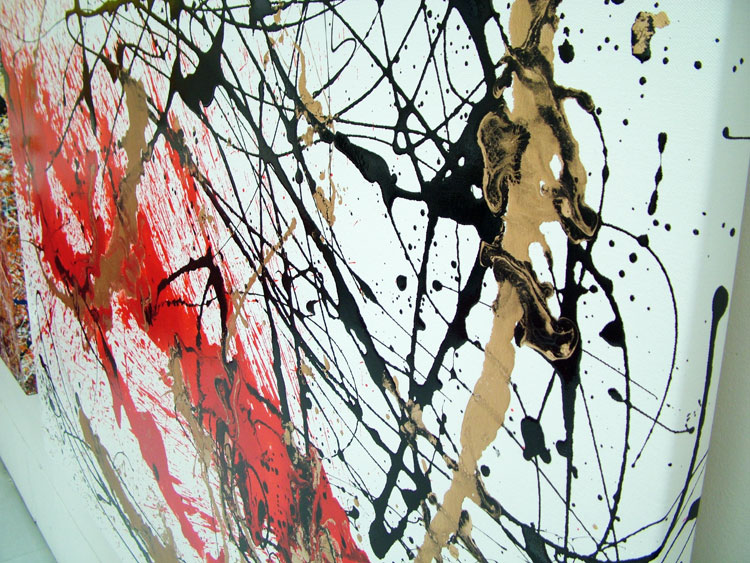 THIS PIECE HAS BEEN SOLD