Gene Pool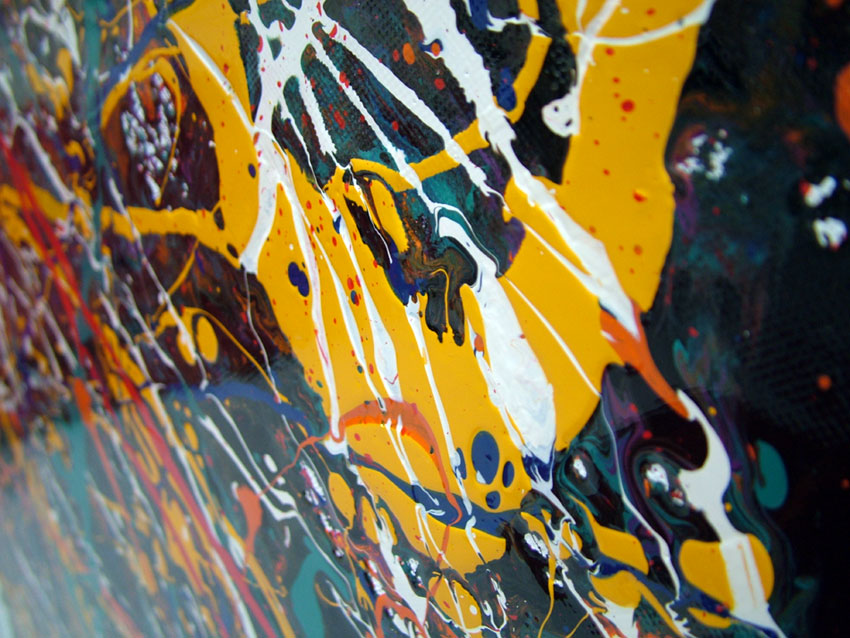 Well, is this painting ever shiny or what? I always knew that using my favoured brand of enamel paints would result in a glossy surface but adding a secondary gloss agent has given this painting an almost glass like quality – and believe me it just begs to be touched. This looks amazing in the flesh. You can see how shiny the finish is in the picture above as it is almost impossible not to get something reflected in the canvas. The paintings is composed of two main layers. The base layer was dripped with five colours then blended together a few inches at a time to form the complex underpinning on the piece – a platform to show off the stunning single applications on top. You can see this dark layer in some of the close-up shots below.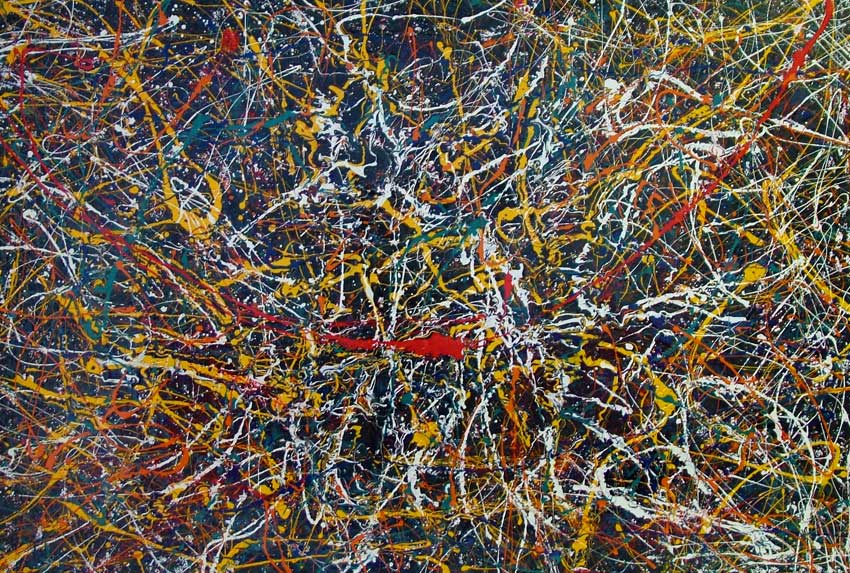 The red application adds a tremendous gravity to the painting – adding an authority and semi-focal point to break up the piece.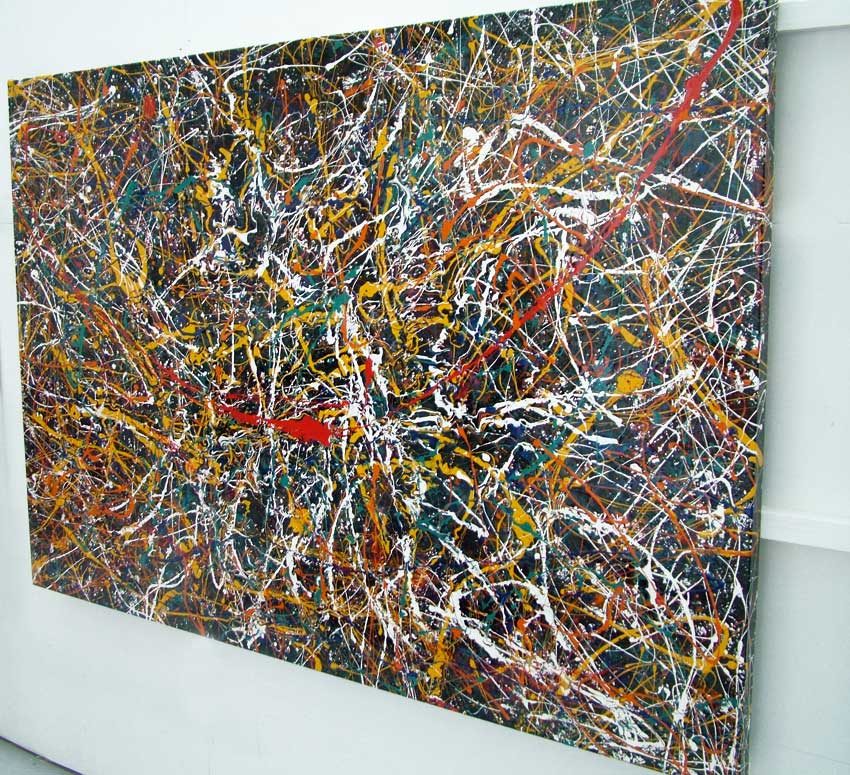 The detail in this painting is astonishing as you can see below. Don't be fooled into thinking that this kind of painting is easy, it isn't. I have been practicing with paints for ten years and I am still learning. I have used some very unusual colours in this painting that really shouldn't work but they do – even with such a dark background layer. This will be unlike most things you will see hung in your local art gallery. Different is good – it demonstrates a desire to be individual, a need to forge your own path and express your uniqueness.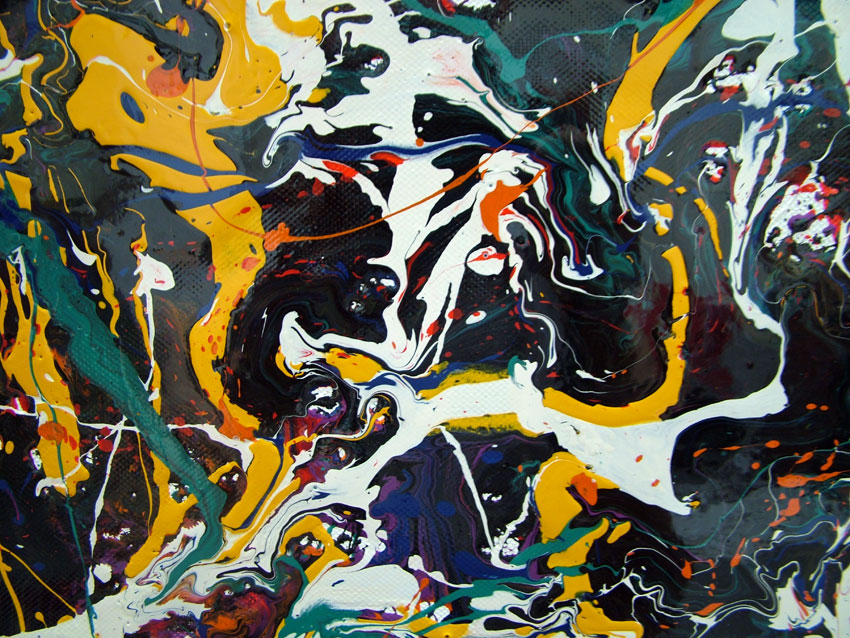 This particular piece measures 1400mm x 1200mm x 45mm and was painted onto 11oz triple primed canvas and stretched over a kiln-dried museum graded hardwood frame. It was painted in eleven shades of oil based enamel paint.  The canvas was painted on the floor.
Complete with a signed Certificate of Authenticity from the artist.