State of Grace

State of Grace is a stunning artwork painted onto 8mm clear acrylic sheet. The photos of this art cannot do the painting justice. One of the many beautiful qualities of this unique piece of art is the ability to mount it with the painted side showing, as you see above, or flip it over and mount it with the underside of the painted surface showing. The difference is staggering. One one hand you get to see the vibrant colours and patters and marvel at the intricate shapes and textures present and on the other you see a more calm and relaxed version of the front, wonderfully set below 8 nmillimetres of see-through polycarbonate sheet – like it was set behind glass.

This piece of art was painted using my preferred type of paint – industrial gloss enamels. This means that the paint will not fade and is extremely hard wearing. The piece measures 1500mm by 500mm and comes with pre-drilled mounting holes and the chrome plated fixing studs for securing it to the wall. In the next few shots you can see the effect of light passing through the piece and the shadows and patterns that are created behind it. This adds another dimension to the painting and benefits from changing it"s characteristics as daylight changes and when artificial lighting is applied to the space it hangs in.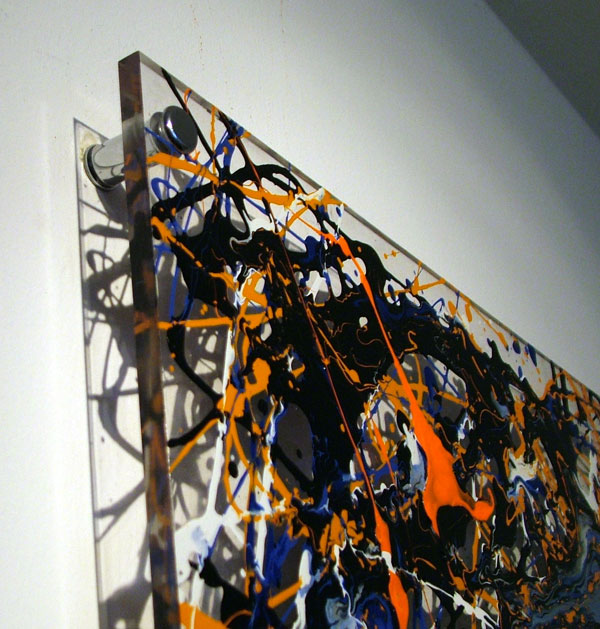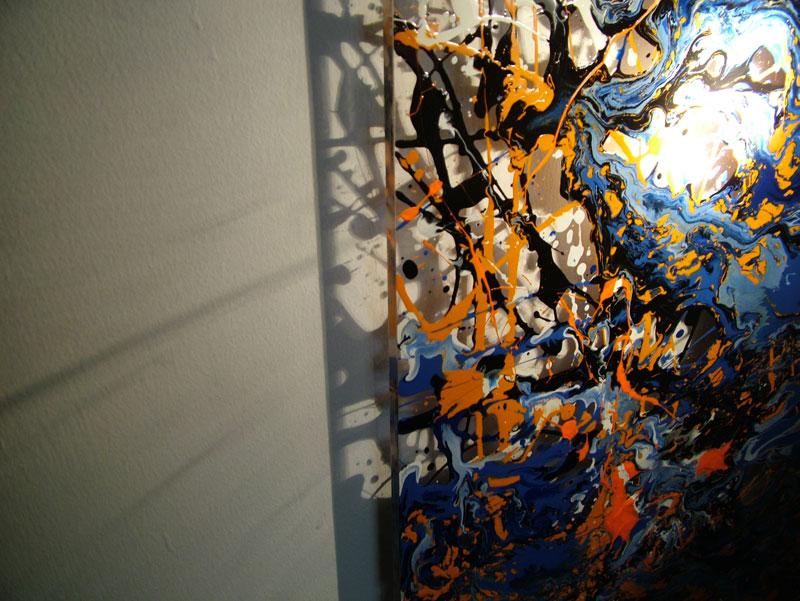 Polished edges all the way around this piece also add to the feeling of depth and you can see some interesting prism-type effects around the edges where the internal angles of the acrylic bend and shape the patterns in the paint.
SOLD